Remember how I was stressing last week about apartments? Well we found one already!
They're giving us a deal where they are waiving all the deposits/fees if we apply by tomorrow (that's a savings of at least like $800) plus $500 off first month's rent. They also do a one month free rent deal which we are choosing to spread over the term of the lease, which brings us to over $100 off rent each month.
It's less than we pay right now for 150 more square feet (though with gas and electric and cat fee it will be almost the same). The complex is a big area of free standing buildings with around 4 units each in them. This is a ground level unit with a back "patio" (small plot of concrete and tiny garden area) where we can grill in the summer! There's a small fitness room, but it's better than no gym at all. The kitchen looks pretty great compared to what we have now; much bigger and a lot more counter space.
It's a bit further from a metro than I wanted (~12 min walk), plus it's a few stops further from my work than we currently are, but all in all I'm willing to accept it.
Our favorite Thai place that delivers is right near there.
OH, and it's right near an amazing new grocery store! Buh-bye terrible awful no good Soviet Safeway.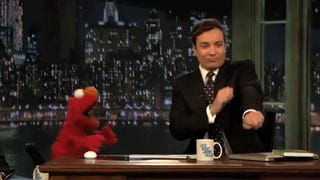 ---
And we can paint!! I'm thinking these colors, with the darker one for the living room and the lighter one for the other rooms:
---
Reviews online are kind of mixed, but people reviewing apartments are nuts usually and as long as there is a healthy sprinkling of positive reviews (which there is) I'm okay with it. Some of them mention that "Mexicans" walk around the property and it's "sketchy" but that sounds really, really stupid and racist to me. We were there and it did not feel unsafe at all. I'm pretty sure some people move to a city from the middle of nowhere or suburbia and feel like everything is "sketchy" and they're always going to get mugged.
On the other hand, we saw a basement unit in DC today that was terrible. It was large, but all the space was wasted in the kitchen and the layout of the living room and bedroom were terrible. Like, I'm not sure we could have fit a queen sized bed in the bedroom of a 750 sq ft unit. Plus, NO AIR CONDITIONING. Sorry, nope.
So all in all, successful! Woo!