I'm so in love with it, I barely know what to do with myself.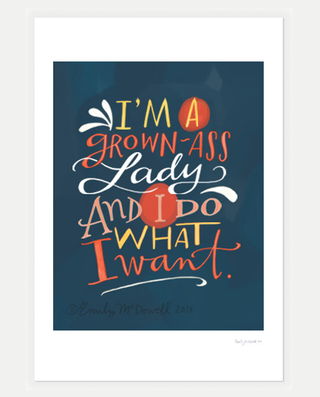 S
I am in the bowels of research, looking specifically at artists who incorporate great text into their art, and I think Emily McDowell is tops.
ETA - Also, seriously, read her About page. Amazingly inspiring! Seems like such a nice gal.