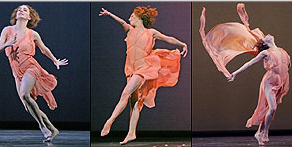 BUMPING THIS one last time for the night owls! What are other good places for fun and discussion? Tell me some blogs and/or forums, especially those with a reputation for friendliness and, where applicable, an intersectional + body positive vibe and stance. Thank you!
[ETA: They needn't be topical on those matters, just non-shaming of differences.]
BTW, I'm especially interested in ones with an intersectional feminist and body positive aspect or rule, but I'll take any suggestions.
The welcoming, friendly, non-snarky aspect is important, too.
Outside of this, I tend to read on the arts and humanities, and tweet about them (though it's been awhile) @Ruusu I always love to hear about anything related to art, literature, history, linguistics, and archaeology, if you have any of those to recommend, too! Also, natural history, film, and pop culture. (Okay, fine, EVERYTHING!)
Thank you again!
A gift for you! Tamara Rojo, Spanish ballerina and lead principal dancer of the English Ballet, performing an exquisite modern dance in tribute to Isadora Duncan:
Five Brahms Waltzes in the Manner of Isadora Duncan - Cor. Ashton