Willem Dafoe, Christopher Walken, Robert Shaw, Gary Oldman.
---
---
MrGhostBoobs says he has a crush on Morgan Fairchild... Okay, I asked him who his older celebrity crush was and he pondered it for a sec and replied: "Morgan Fairchild is still pretty hot. I guess I'd bone her."
I guess that thats a crush, just nothing you'd wanna write on your fuckin Trapper Keeper.
---
Oh, and Malcolm McDowell.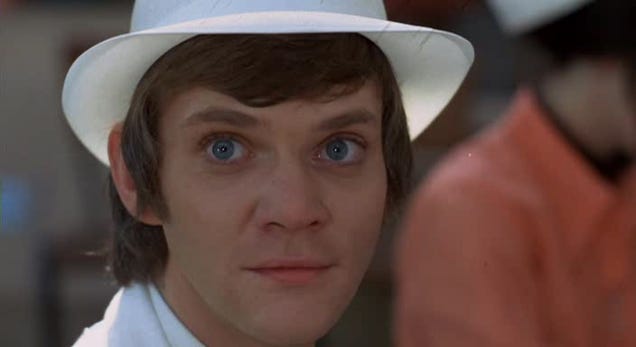 Cos hes hot old and he looked sorta like Ewan McGregor when he was young.
---
And Ewan McGregor (even though hes not old. Yet.)
---
Also Vinnie Jones.
---
So, who is YOUR older actor/actress crush???
---
ETA: Tim Curry!