Hello ladies and gentleman, friends and enemies, Tim Riggins lovers and weirdos. I'm sorry this is early but I'm about to leave my computer for the evening.
I suggest this as a soundtrack because it has been in my head all day. If that is too slow for you I can recommend this.
Last night started out with two exciting quizzes. Redhandedjill wants us all to take a FNL quiz. I've been taking life determining tests since I was five years old and this is the most stressed I've ever been about one. You'll be happy to know that I am Tami Taylor. Anastasia wants us to find out who our one true 90s love is. She got JTT which you think is cool but I met him when I was 14 and he was a dillweed. I got Joshua Jackson. Aside: I think I could ID all these actors by their lips.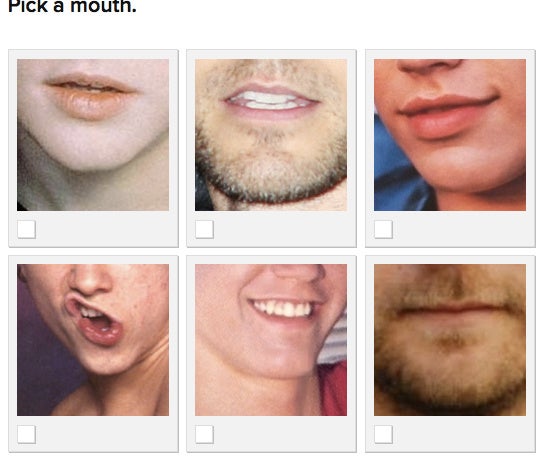 S
Fluterdale also introduced us to a very exciting special snowflake gif. I may download this on my phone and just shove it in peoples' faces when they annoy me
Did you guys know that the dude who invented the high five was gay? Carissa points out that he was also a baseball player who stood up for gay rights or whatever . Anyway, Michael Sam is awesome and I'm thrilled about the effect this could have on the sporting world but he's just a gay sports star, talk to me when he invents the best greeting known to man (There's some controversy on the high five invention but for the purposes of the DD roll with it).
Princess Fluffybutt has been working out some things with us here on GT. No asides on this because a time and a place, but a lot of people were commenting and people who were concerned may have missed this latest post so I wanted to point it out.
Missypants inadvertently doxxed me by pointing out the mention of my misdemeanor in the local paper.
Raffey reshared a post by bluetexan asking for people to show their faces to us. It's an old post but I'm assuming there are some new pics? I don't know.
bigdamnheroes wants to talk about Maternity Leave Etiquette. My thoughts on this are that we don't have enough maternity leave and that it's totally unfair that paternity leave isn't a standard of workplaces.
Snacktastic points out that we should all calm the hell down sometimes (I'm summarizing). If someone has already made a point a dozen times, no need to add your voice to the fray. If someone has not, try to be civil. Also, remember, no name calling or threats of violence. Not every disagreement has to turn into a "THE SUBJECT." I'm rather enjoying the comparative groupthink peace of the last 48 hours. Let's keep up the good work!
lethekk wants to talk about misspellings (and exercise). True talk: I can never spell any of the -rhea words right so I always end up abbreviating - diar., amen., gono., galact. Fun fact: logorhea is the technical term for word vomit.
Gonzo of the ever changing name wants us to talk about insufferable authors. I add Camus, Rand, and Brett Easton Ellis to the list that has already formed. I know are not original but that makes them no less valid. Eisinbolan wants to talk about plot devices that drive us up the wall.
Greenheart, who I guess is some kind of benevolent creature heretofore unheard of on the internet, wants to help people with their taxes if they require assistance.
It's unclear why it never occurred to me that Scar had a name before he had a scar but he did and it meant garbage.
Mcuncool fell into the trap of forgetting how awful people on the internet can be and has come back to us with tales of woe.
barleycheer completely blew my mind with these 3d gifs. I find things like this fascinating so you should too.
madpiglet's little piglet is selling girl scout cookies. I almost didn't include this because now you are competition for the raffle but then there was a NV girl with autism and so I felt bad. I don't think I need to tell you all how delicious girl scout cookies are. Also she keeps leaving this out, but boxes are $4 each.
Vee gave us a talk on weaves and also talked about hair products. At least 50% of the time I end up washing my hair with a bar of dial soap so I found this an interesting read.
Stitchismypatronus is putting out the bat signal for GTers to gather and hang out in NYC this weekend.
Sempre plou sobre mullat wants us to know that people are awful. Especially old men offering unsolicited commentary on your life.
Wanderingwombat wants to hear about your valentine's days of yore.
Dweeze and Whiskey got in a very important debate about a hideous pillar that I would undoubtedly bonk my head on in the middle of the night. Go join in telling Dweeze how wrong he is.

---
I pretty much always cry when people win at the Olympics because the idea of working your whole life towards something and kicking ass at it really appeals to me. I know some people on GT are boycotting it so I'm inserting this clip from the '96 games which they keep showing on commercial and leave me a sobbing goddamn mess every time. Look at how brave and magical she is.
---
Lastly, we have two birthdays today. So wish a joyous day to kelkelkel and Natface.
In significantly less joyous news, selenamacsqualor broke the news that Shirley Temple died. Watching Temple and her bouncy curls gave people a brief escape from the horrors the Great Depression and then she grew up to be a prominent Republican (meh) but a well liked and respected ambassador and delegate to the UN and was one of the first women to speak out publicly about breast cancer and mastectomies (I always spell that wrong too).
If you don't have emotions during this end scene of the Little Princess you're a cold hearted beast (spoilers. the whole movie is free on you tube, I highly recommend it). Also, the Bachelor and the Bobby Soxer is awesome.
P.s. I know the dump doesn't traditionally include cross posts but if this is actually water flowing on Mars that's pretty awesome because Earth is not headed into a good direction. So thanks Pope.
I leave you with The Weight as performed by the muppets (+ Fallon). I know this is the second time you're listening to it now but for those of you who hadn't heard the Band/Mavis version I felt duty bound to educate.
This is the dump schedule/sign up for the month of February. Velo_vixen, snack, and croguesburg are up next!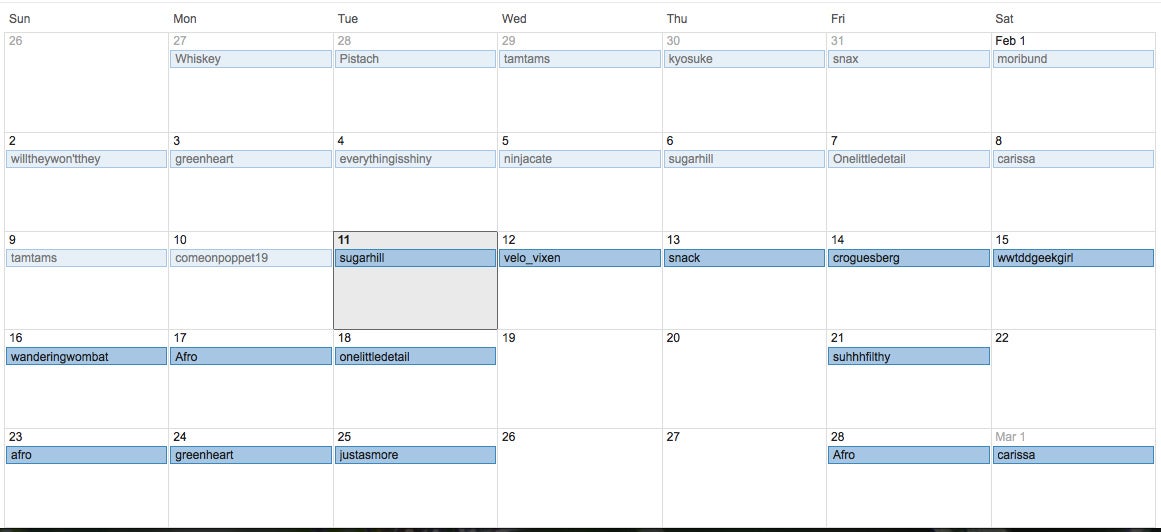 S
A lot of stuff was left out of this, if you want to draw attention to a post left out, please toss a link in the comments. I really just included things that were either a) very popular or b) I could somehow make about me.